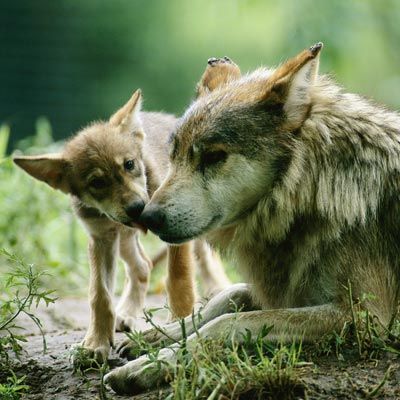 Mammals, which appeared more than 200 million years ago, are the group of vertebrates to which human beings belong. Mammals live all over the world and include...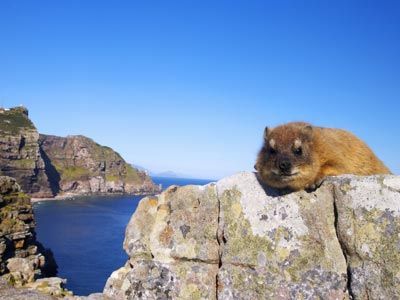 ...hyraxes scaling the cliffs of coastal Australia ...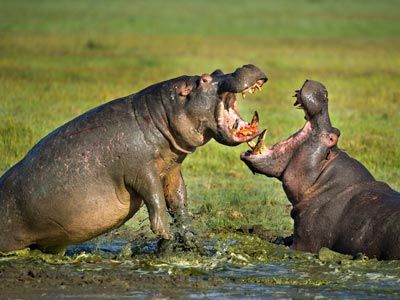 ...hippopotamuses romping in the African heat...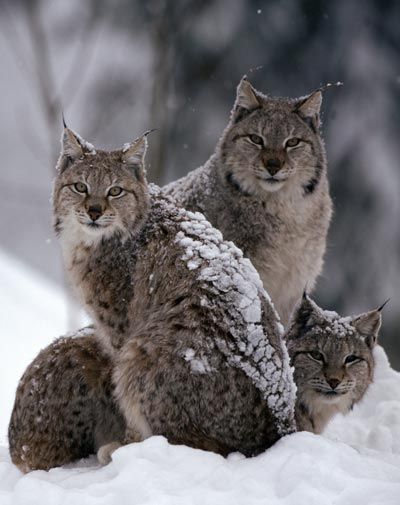 ...bobcats keeping warm during the chilly North American winters...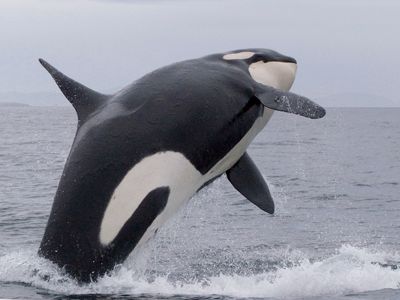 ...killer whales breaching in the ocean...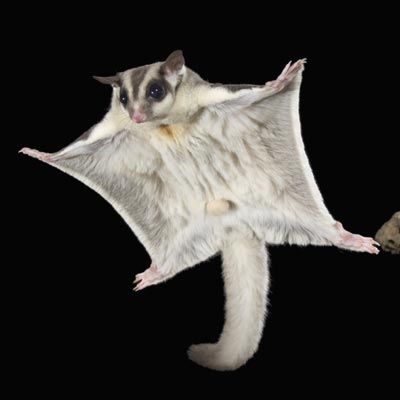 ... and sugar gliders flying over the Pacific islands.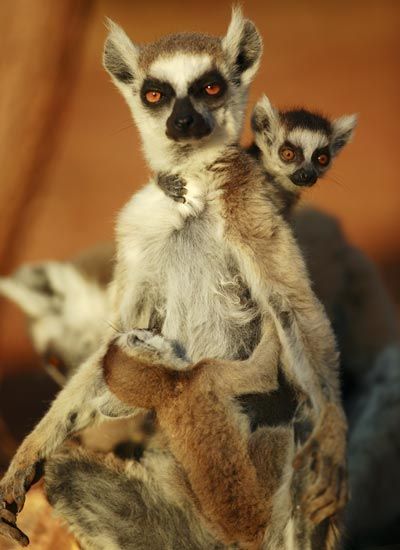 Mammals, like this lemur, are distinguished from all other animals by their mammary glands.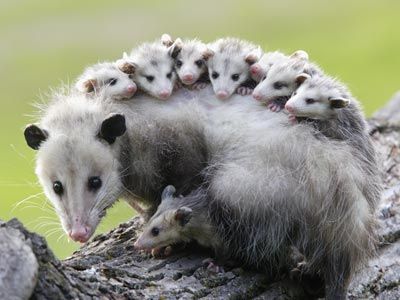 Mammals like this opossum use these glands to produce milk in order to feed their young.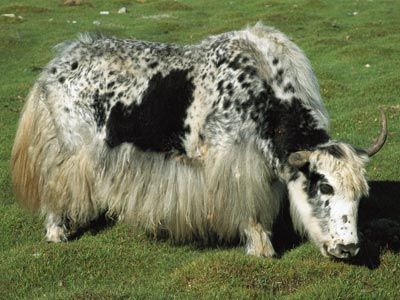 Mammals, like this yak, are also unique in having hair...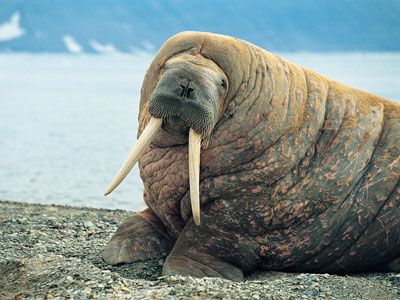 ...although it may be scant, like what grows on walruses.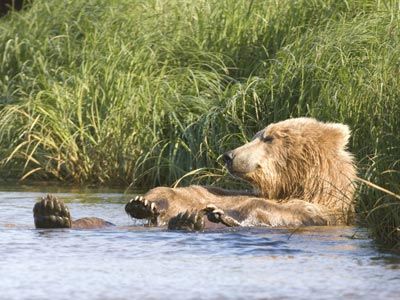 Mammals, like this Alaskan brown bear, are warm-blooded, meaning they can regulate their body temperature to keep cool in the summer...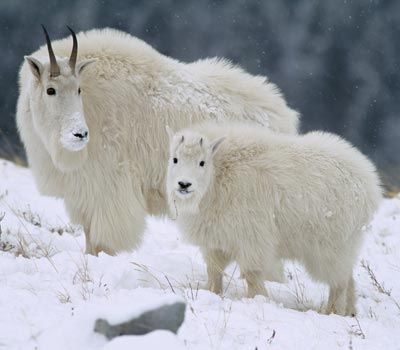 ...and warm in the winter, like these mountain goats.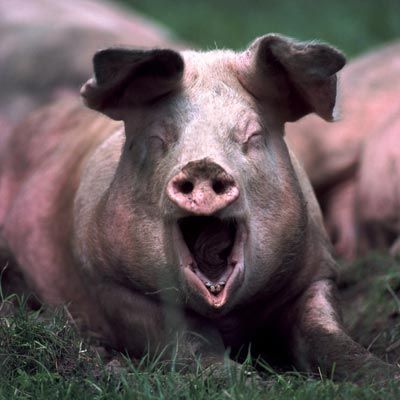 Mammals, like this pig, need air to breathe...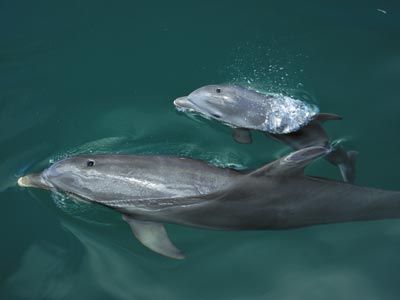 ...even if they live in the water, like these bottlenose dolphins.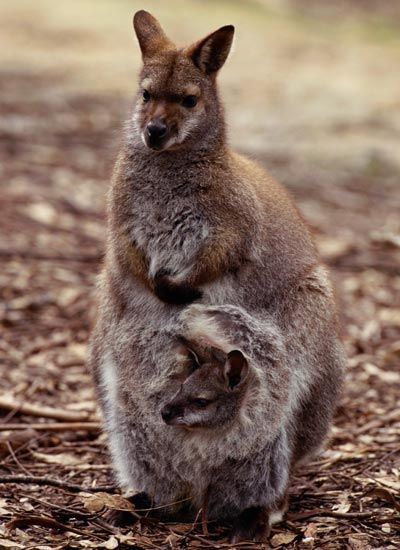 Mammals, like the wallaby, give birth to live young...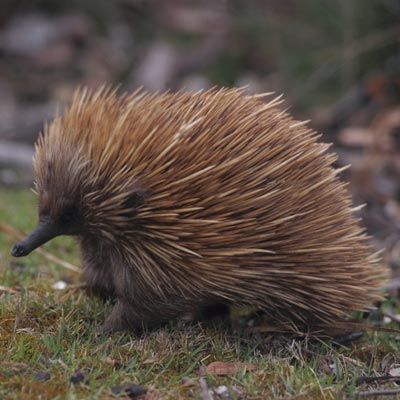 ...except for the echidna (seen here) and the duckbill platypus, which are monotremes -- mammals that lay eggs.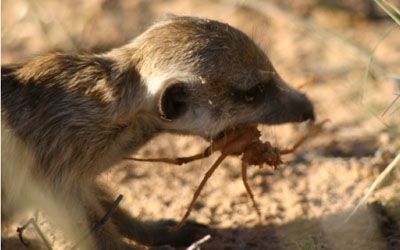 Mammals, like this meerkat who has learned how to eat a poisonous scorpion, have a more highly developed brain than other animals, which corresponds to higher levels of intelligence.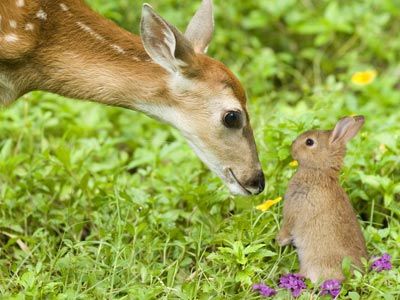 Mammals, like this deer and rabbit, are distinct in many ways.
Bats, like this Buettikofer's epauletted species, are the only mammals that can fly.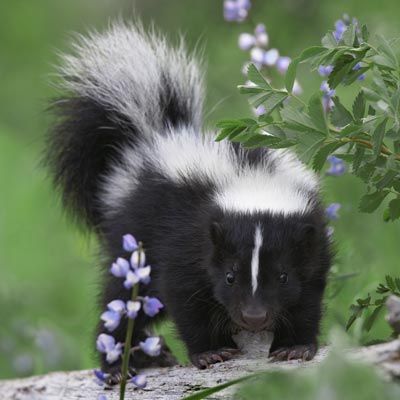 Skunks are one of the smelliest mammals due to their ability to produce an unpleasant-smelling oil within a pair of glands located under the skin, below the tail.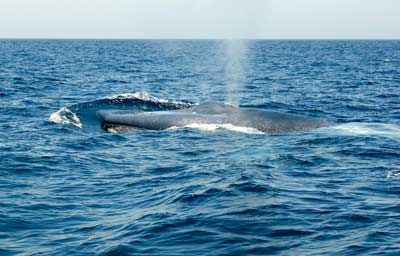 Mature blue whales can measure anywhere from 75 to 100 feet (23 to 30 meters) from head to tail, and can weigh as much as 150 tons (136 metric tons), making them the largest animals on Earth.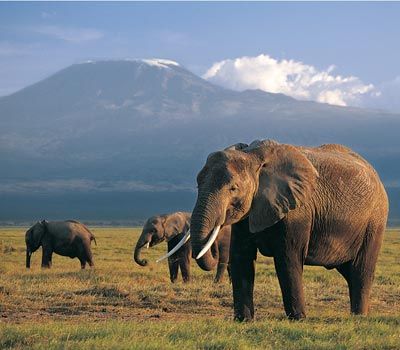 Elephants, like these African elephants, are the largest land-dwelling mammals and can weigh up to 14,000 pounds (6,350 kilograms).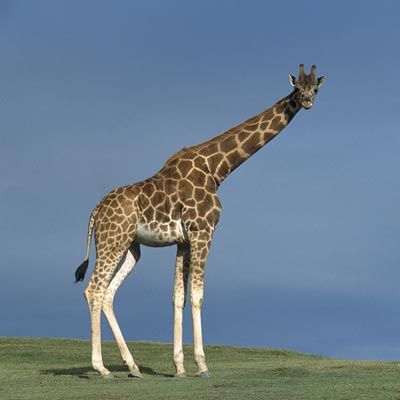 Giraffes are the tallest living animals, with some males topping in at 18 feet (5.5 meters) and weighing 1.5 tons (1.36 metric tons).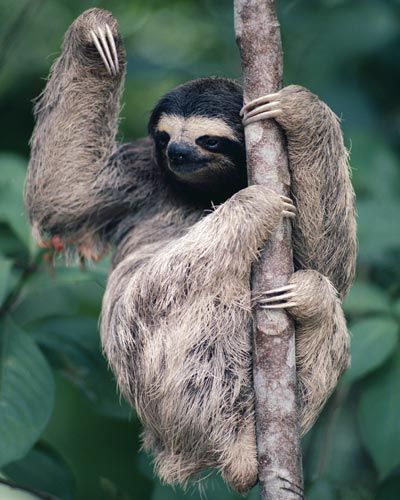 Sloths, like this brown-throated three-toed species, are the slowest mammals around....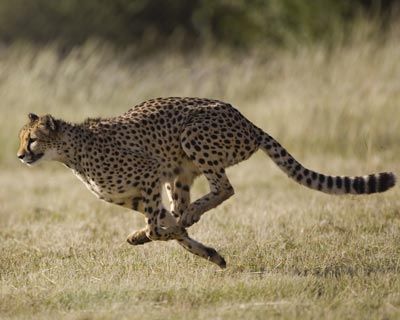 ...whereas cheetahs are the fastest mammals, clocking in at a record 70 mph (113 kph).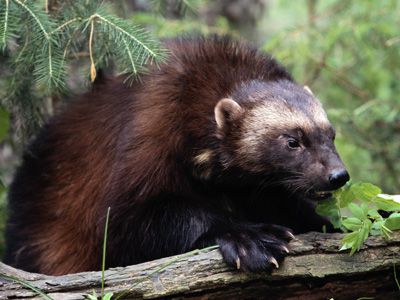 Mammals also eat a variety of foods. Some mammals, like this wolverine, are carnivores and subsist on a meat-based diet. Carnivorous animals that catch large prey have strong, sharp teeth for tearing flesh.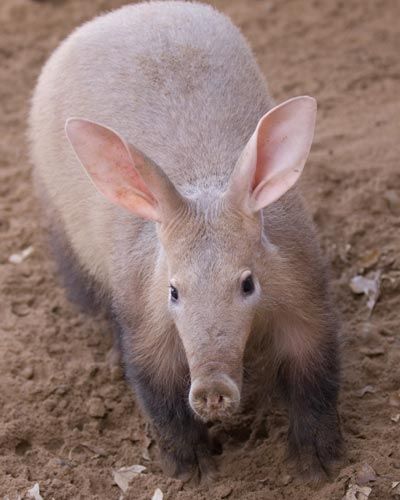 Some mammals, like the aardvark, are insectivores, eating almost nothing but small insects. Insectivores include some bats, frogs, lizards and anteaters.
Some mammals, like these horses, are herbivores, which eat only plants. Some herbivorous animals that feed on tough, bulky vegetation have broad-surfaced molars fitted for grinding.
Omnivorous animals, like this chimpanzee, can maintain a diet of meat and plant sources. Omnivores have bodies fitted for eating both animal and plant materials.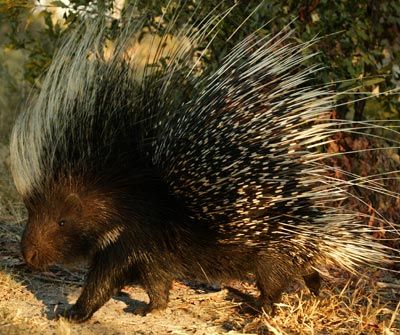 There are approximately 5,000 species of mammals across the planet, including this Cape porcupine.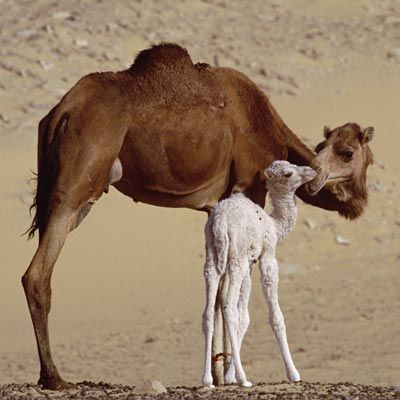 Wherever they live, including the desert home of these camels, mammals are ubiquitous and diverse.