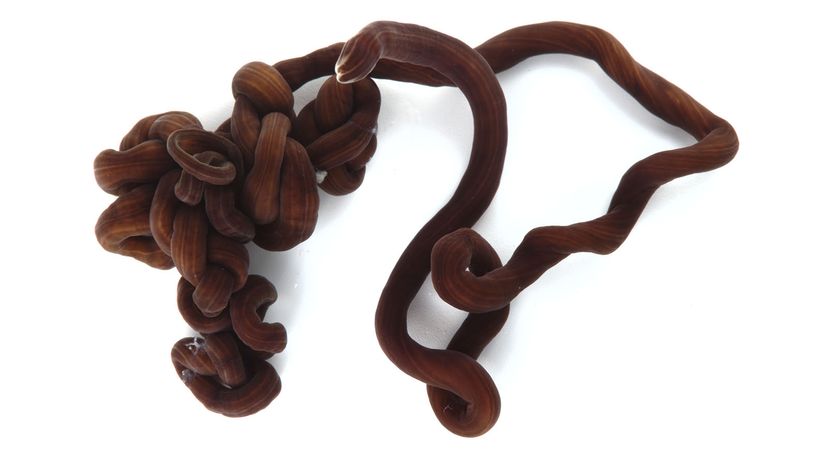 It's a skinny creature, not much wider than a No. 2 pencil. Yet it's one of the longest animals alive today, sometimes rivaling (or perhaps surpassing) the mighty blue whale in length, which can grow a little more than 100 feet (30 meters) long.
It has no heart, no spine, no body segments. It lurks in mud, sand and rocky crevices around the North Atlantic. Its mucus is surprisingly toxic — and when hunger strikes, it summons a winding, branch-like appendage that gets turned inside-out.
Its name is Lineus longissimus, or the bootlace worm. And someday, the marine oddity might be enlisted to help farmers protect their crops.