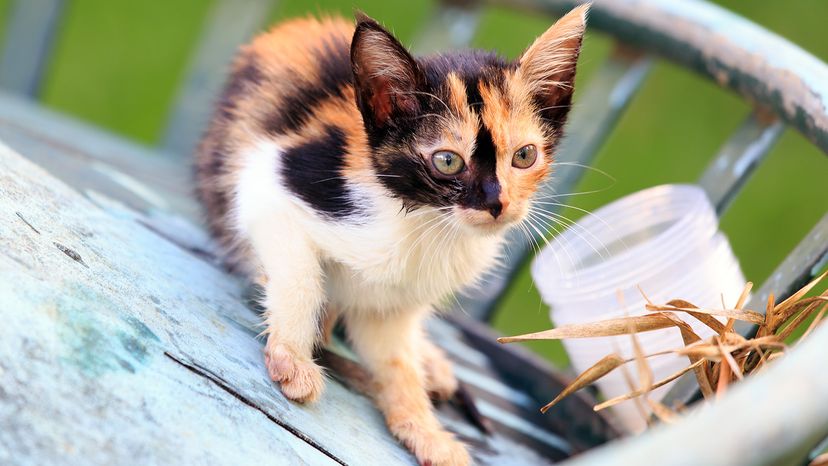 You might think of only those animals living in the wild as having distinctive coats or markings. Zebras, giraffes and tigers come to mind. But the domesticated calico cat not only wears a unique coat, this fascinating feline also has other intriguing features that make her worth knowing about. Here's a hint: Amazon.
No, not the e-commerce site, though your calico probably loves playing in the empty boxes lying around your apartment. Think more like Amazons, as in the tribe of ancient female warriors. What's that got to do with calico cats? Keep reading.
First, "calico" refers to the tricolor cat's fur. It's not a breed. Calico cats are almost always white with black and orange splotches, although they can sometimes sport other colors like brown or gray. Second, most interestingly (and here's where the Amazons come in), calicos are almost always female. It all comes down to basic genetics.