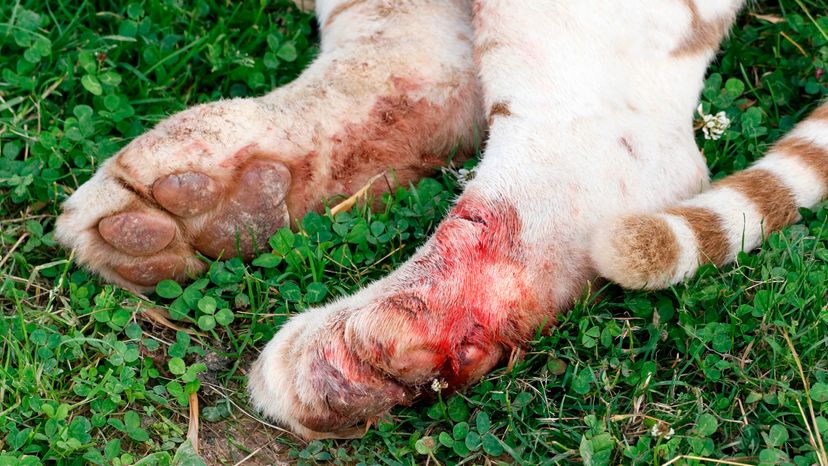 An important part of cat care is knowing how to tend to a bleeding cat. The main purpose of providing first aid to a bleeding cat is to prevent excessive blood loss that can lead to shock. Pressure applied to the wound allows the normal clotting mechanism of the blood to stop the leak. This is a complex process, but basically the blood cells form a fine screen over the wound and thus prevent further loss of blood. That is why it is important not to remove the dressing once it has been applied.
If your cat has suffered from internal bleeding, it may go into shock and you may not be able to tell just by looking at the cat. Some of the signs of shock to watch for include pale or white gums or rapid heartbeat and breathing. If any wound is spurting blood, it means an artery has been cut. This requires immediate professional attention.
How you tend to your cat will depend on the location and extent of the bleeding. The following cat care tips will help you apply first aid to various body areas.