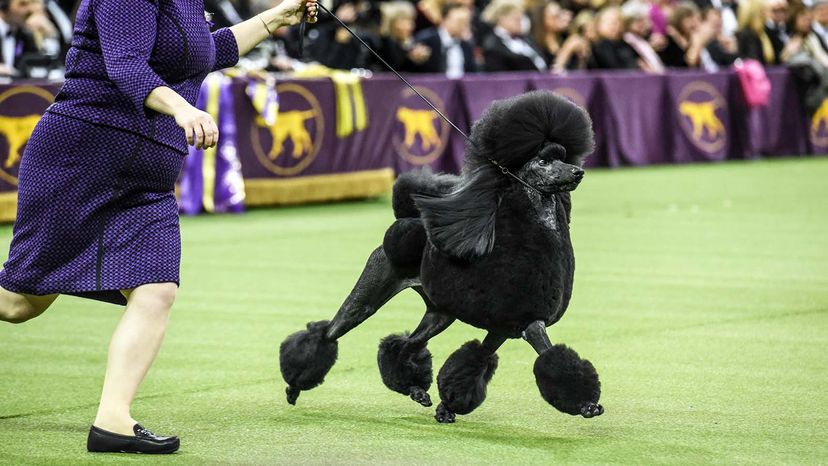 At the very first Westminster Kennel Club Dog Show, held in an open-air building in New York City that P.T. Barnum built for his circus, somewhere around 1,500 canines were displayed for what The New York Times declared "a new fashionable amusement" among members of the city's high society. "[T]he attendance," The Times announced in advance of the show, in the paper's March 28, 1877 edition, "promises to be very select."
That hoity-toity image for the world's most famous dog show may, for some, linger nearly a century-and-a-half later, bolstered by perfectly coiffed poodles performing for tuxedoed judges. But the 145th running of the Westminster show, which begins June 11, is a good bit more than a finely brushed-out coat on a carefully controlled purebred.
Certainly, meticulously bred dogs, often outrageously groomed, are still the show's centerpiece. Beyond that, though, Westminster is an unabashed love-in for all dogs, from the lovable mixed breed to the newest breeds just introduced this year. From the prancing show dog performing for a worldwide audience to that rescue mutt taking up residence on your living room sofa, gnawing on the remains of what were once your favorite pair of flip-flops.
"Westminster is a celebration of dogs, and it's a celebration of companionship. That's something that we have always strived to promote," says Gail Miller Bisher, the director of communications for the Westminster Kennel Club, the world's oldest group dedicated to the sport of showing purebred dogs.
"If you ever come to the dog show, we're one of the few benched shows still in existence, and that just means that all the dogs have to stay at the show all day. They're categorized, alphabetically, so if you want to see all the Afghans, they're all together in one area. All the beagles are together. The whole purpose of that is because we are a public education event. It is about educating the public and making sure they learn about the breed before you bring a dog into your home."
The Westminster show will be vastly different this year, due to the remnants of the coronavirus pandemic. But one important aspect will never change: It's still all about the dogs.