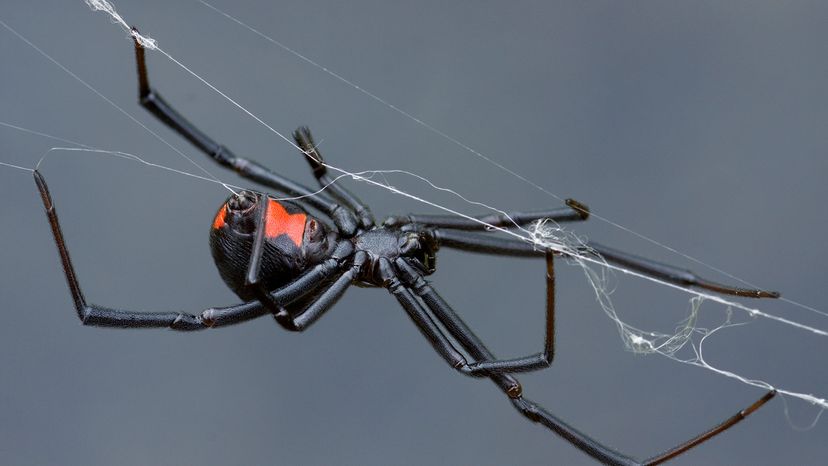 David Nelsen, an associate professor of biology at Southern Adventist University in Collegedale, Tennessee remembers sprawling on his belly under the slide at the elementary school playground, in search of the tangled web of the Latrodectus hesperus, aka the western black widow spider. He'd know it when he saw it, the sticky silk threads spun in messy snarls characteristic of such wondrous creatures. If he nudged the web with his long forceps in just the right place, he could catch the spider before it escaped and tuck it into one of his plastic bags where dozens of other black widows lay in wait.
It didn't matter that one bite from the shiny black spider could send his muscles into painful spasms within minutes; That even if he went to the emergency room writhing in pain, doctors likely wouldn't have the antivenom to treat him; That he'd have to wait out the burning, throbbing, and involuntary muscle contractions for hours or possibly days until his symptoms eventually subsided.
Nelsen wasn't concerned because he was getting to know these "sexy little organisms" rather intimately. They played a starring role in his doctoral research, and he wanted to understand them better.
So how did the black widow spider get its name, and why do people find them so scary?
Why It's Called a Black Widow
Nelsen chose the black widow for his research because "they're mysterious and dangerous," he says. Indeed, the black widow is one of the deadliest spiders in the world, according to Encyclopedia Britannica. About 2,600 black widow bites are reported to the U.S. National Poison Data System each year.
But its name comes not so much from the spider's ability to kill humans, but from a cannibalistic behavior noticed in the species during copulation. An entomologist collected samples of male and female black widows and stored them in the same container. When he came back to check on the spiders, he discovered that the female widows had eaten the males.
This so-called "spider cannibalism" is not that rare in the spider world in general, Nelsen says. It usually involves the female eating the male before, during or after copulation. But it is rarely seen in black widows that inhabit North America. Black widow males, in nature, tend to escape quickly after copulating — a luxury they weren't afforded caged together with females in a laboratory setting. Also, research shows that male black widows can sense chemicals in the female's web that indicate whether the she has recently eaten. They know to avoid hungry females, just in case.