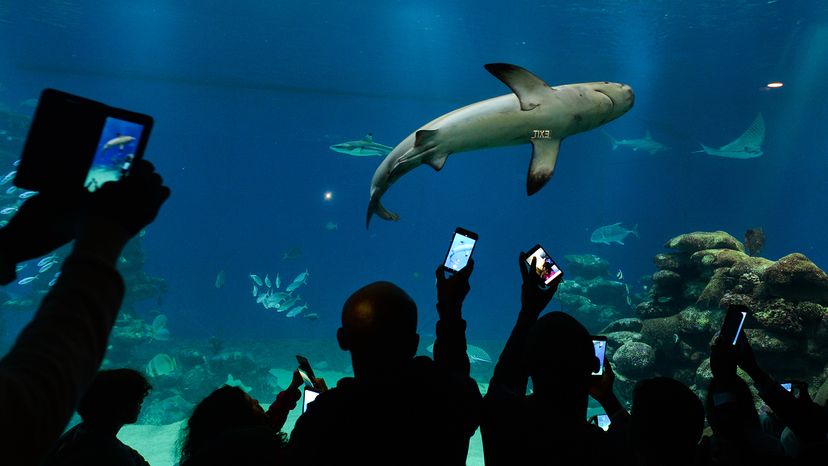 Every summer on the Discovery Channel, "Shark Week" inundates its eager audiences with spectacular documentary footage of sharks hunting, feeding and leaping.
Debuting in 1988, the television event was an instant hit. Its financial success wildly exceeded the expectations of its creators, who had been inspired by the profitability of the 1975 blockbuster film "Jaws," the first movie to earn $100 million at the box office.
Thirty-three years later, the enduring popularity of the longest-running programming event in cable TV history is a testament to a nation terrified and fascinated by sharks.
Journalists and scholars often credit "Jaws" as the source of America's obsession with sharks.
Yet as a historian analyzing human and shark entanglements across the centuries, I argue that the temporal depths of "sharkmania" run much deeper.
World War II played a pivotal role in fomenting the nation's obsession with sharks. The monumental wartime mobilization of millions of people placed more Americans into contact with sharks than at any prior time in history, spreading seeds of intrigue and fear toward the marine predators.