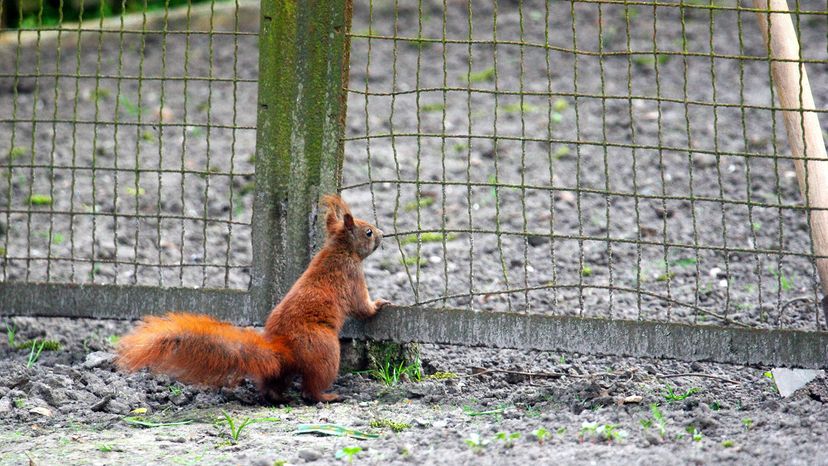 "Squirrels are great learners: This is their great survival trick," wrote author Anne Wareham in the book "Outwitting Squirrels: 101 Cunning Stratagems to Reduce Dramatically the Egregious Effects of Garden Pests and Honest Advice Concerning Your Chances of Success." "They can learn from another squirrel, or even from people, and they do it fast ... if you have a family of squirrels around, it only takes one to learn the trick of breaking and entering and you can be sure that soon the whole family will be enthusiastic burglars."
No doubt, gardeners everywhere are reading the above words, nodding their heads even while steam casually escapes from their ears. For it is gardening season and people are planting and tending their vegetables. And that means the war with pesky, persistent, athletic and quite intelligent squirrels is officially on. Some top "targets" for squirrels: tomatoes, bulbs, sunflowers, beans, cucumbers, eggplants, squash, figs and really anything we might ourselves eat.
You can Google anti-squirrel tips or ask the oldest person at the nearest garden center how they keep the squirrels out of the garden. And you'll get no shortage of advice. We're here to offer five "battle tactics" (below) to keep squirrels from undoing all of your hard, soiled-glove, proud backyard work.
But first, in the name of staying sane as the temperatures — and tempers — heat up, let's start with a healthy foundation of perspective, based on three truths about squirrels.