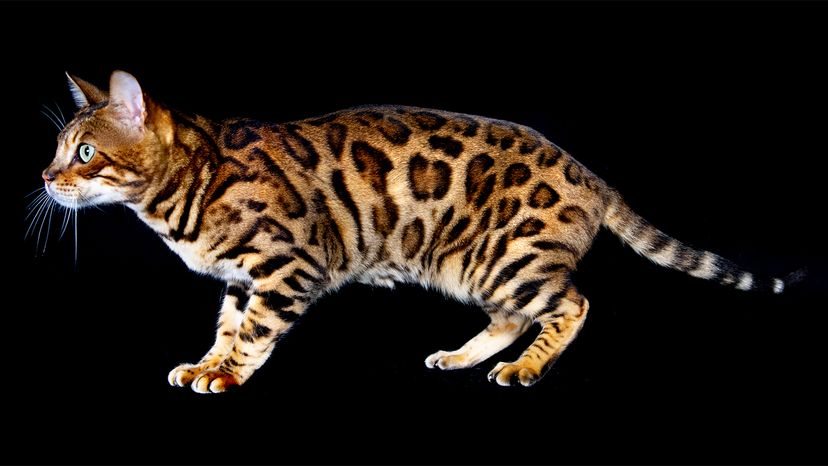 About 6 million years ago, two feline factions went their separate ways. A small-bodied cat living in the Old World became the common ancestor of both groups. One lineage eventually gave rise to Felis catus, the modern domestic cat kept in millions of households.
The other camp produced a species known as Prionailurus bengalensis, or the wild "leopard cat." Distributed across southern and eastern Asia, it prowls forests, farms and grasslands. Weighing just 6.6 to 15.4 pounds (3 to 7 kilograms) on average, few would mistake the creature for an actual leopard (Panthera pardus). Yet it's a skilled predator all the same. And just like real leopards, many of these wee beasties are covered with rosettes: flower-shaped spot clusters that surround lighter patches of fur.
In the 20th century, demand for exotic-looking pets created a hybrid cat market. By crossing Prionailurus bengalensis with the more familiar Felis catus, a new breed rose in prominence. Athletic and willful, this so-called "Bengal cat" can be quite a handful — and as we'll see, it's no stranger to controversy.