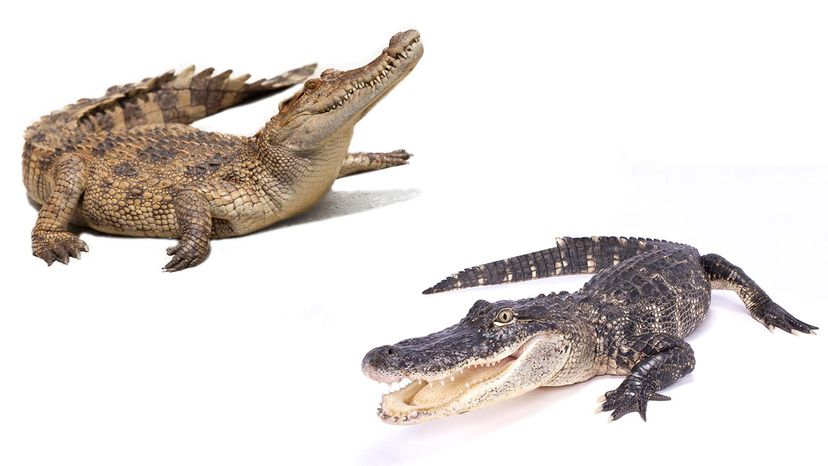 These two reptiles may seem indistinguishable from one another, but when you dive deeper (no pun intended), you'll find that there are several distinct characteristics that separate the alligator and the crocodile.
So what are some of them? First they're part of different families within the Crocodylia genus, and they also have different body sizes, snout shapes and habitats.
Alligators and crocodiles live in both freshwater and saltwater environments, hunt the same types of prey, and they both have sensors on their skin that detect pressure changes and movement in the water. Although they share several similarities, there are a few other small details that separate these different species. Read on to learn more about these deadly, ancient reptiles.