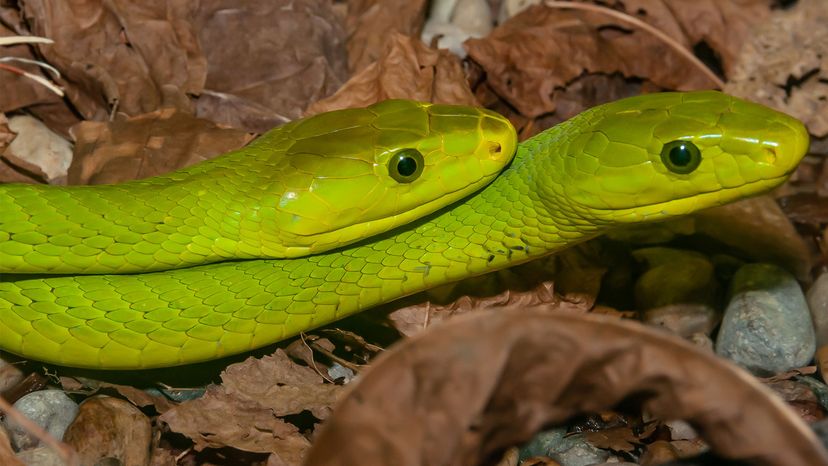 Birds do it and bees do it, but have you ever wondered how snakes (ahem) get busy?
If you can believe this, some species — including a few verrry big ones — can procreate without having sex. That's called "parthenogenesis" and it's one of the many reproductive oddities we'll be exploring here.
To answer the question posed by our headline, we've got to make like a black mamba (one of the fastest living snakes, FYI) and cover a lot of ground. Welcome to the wild, wild world of dual penises, delayed fertilization, mama python incubators and springtime "mating balls."