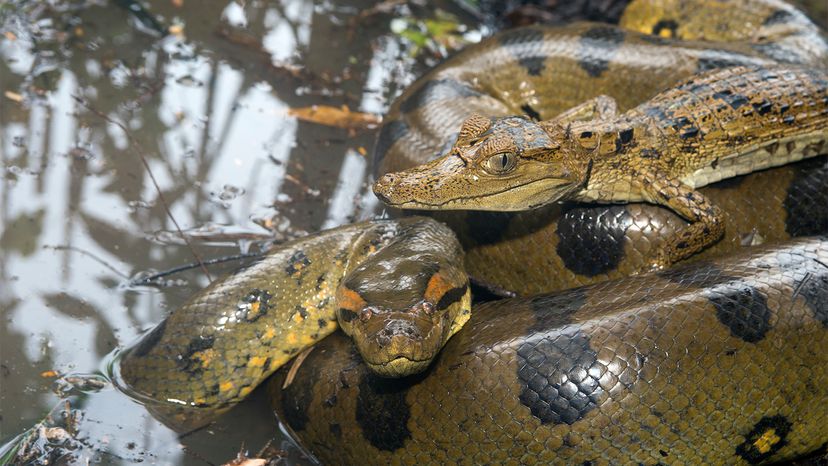 All snakes can swim, though some are better than others. One of the most powerful species alive today is the green anaconda (Eunectes murinus). Perfectly at home in the rivers and swamplands of Amazonia, it's got eyes that face upward like a crocodile's, allowing the creature to scan muddy banks for prey — concealing its muscular coils below the water's surface.
That's why anacondas are also called "water boas." The shoe fits, or it would if they had any feet. Apart from the green anaconda, science recognizes three other species: the yellow anaconda (Eunectes notaeus), the darkly spotted anaconda (Eunectes deschauenseei) and the Bolivian anaconda (Eunectes beniensis). All four belong to the boa family, and they're all South American natives.
By every metric, the green anaconda stands out. Not only is it the biggest member of the Eunectes quartet, but it's arguably the biggest snake in the world. Yet trying to pin down the animal's maximum size is fraught with challenges.