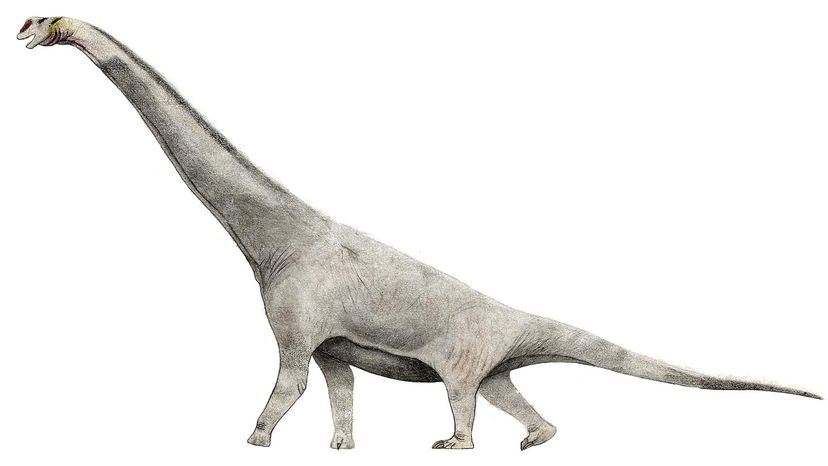 You know you've made it in this crazy, mixed-up world of ours when astronomers name something after you. On April 8, 1991, scientists at the European Southern Observatory (ESO) spotted a previously unknown asteroid in orbit between Mars and Jupiter. Since the thing needed a name, they called it 9954 Brachiosaurus.
A long-armed, long-necked plant-eating dinosaur, Brachiosaurus resided in North America during the Late Jurassic Period, about 155 to 150 million years ago.
Today the animal lives on in our popular culture. Except its fame comes with an asterisk.
Brachiosaurus had a memorable appearance in the first "Jurassic Park" movie and it made audiences cry in 2018's "Jurassic World: Fallen Kingdom." Yet these portrayals of the giant reptile were largely based on a different dinosaur: Giraffatitan brancai.