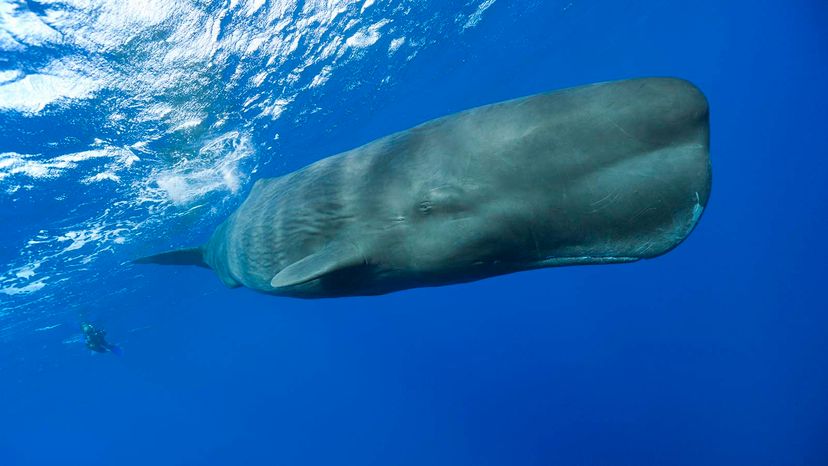 If you've ever heard someone mention a sperm whale — or you've been lucky enough to see one in person — one of the first things that probably crossed your mind was, "Why are they called sperm whales?" Well, we have the answer. According to James Stewart, education supervisor for the Aquarium of the Pacific in Long Beach, California, they get that name because of the spermaceti organ in their heads.
But what in the world is a spermaceti organ? "This organ holds the waxy liquid spermaceti and is involved in [the whale's] use of echolocation and sound generation," Stewart explains in an email interview. "All three types of whales in the super family Physeteroidea have the spermaceti organ: the sperm whale, pygmy sperm whale and dwarf sperm whale. The waxy liquid was considered a prized material during the era of Western and European whaling, and spermaceti, as well as blubber, was turned into numerous industrial products."
Spermaceti (meaning "seed of the whale") also was thought to resemble semen by early whalers after it was extracted from the head. As the waxy substance cools from body temperature, though, it begins to solidify.
Here, the aquarium's resident whale expert (who regularly accompanies the institution's whale watch cruises to provide educational narration for those on board) offers up some more fun and interesting facts about the sperm whale.