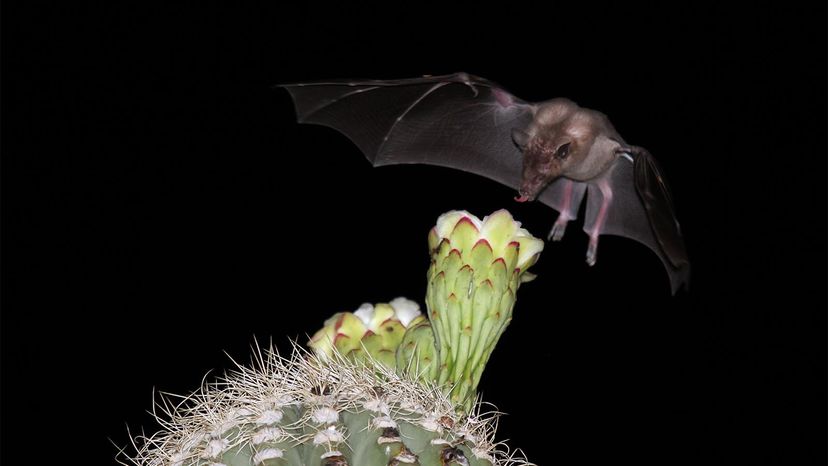 You've seen one bat, but you most definitely haven't seen them all. That's because after rodents, bats make up the second-largest order of mammals. There are over 900 different species fluttering around, from a bumblebee-sized "hog-nosed" bat to gentle giants with wingspans of 5 feet (1.5 meters) or longer.
Most bats eat insects, often in copious amounts. Then you've got your big game hunters: Bats who've evolved strong enough jaw muscles that they can kill off vertebrate prey, such as fish, lizards or birds.
And of course, the blood-drinking vampire bats from Central and South America need no introduction.
But not all bats are carnivores (or vampiric). About 300 species eat fruits and other plant products to survive, which works out great for the rest of us because those flying creatures really help the environment.