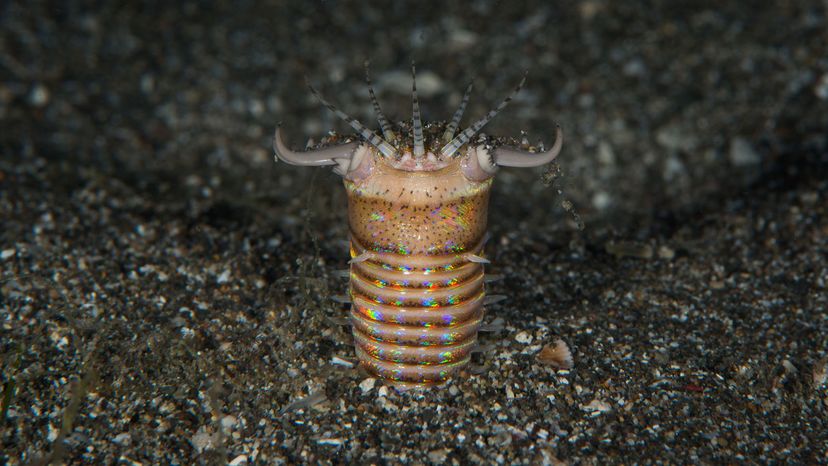 If you're easily frightened or been watching too many horror movies lately, you're better off reading a more pleasant story. But if you continue, be prepared to have another thing to keep you up at night.
The Eunice aphroditois, better-known as the Bobbit worm, is a terrifying creature that viciously attacks and drags its prey into the dark depths of the ocean with such speed and strength that it sometimes slices its prey in half.
So how did it get that name? Remember the Bobbitt Family case of 1993? That's the one where Lorena Bobbitt took revenge on her cheating husband, John Wayne Bobbitt, by chopping off his ... yes, unfortunately that, with a kitchen knife while he slept.
Dr. Terrence Gosliner, senior curator and dean of science and research collections at the California Academy of Sciences, spotted the worm during a 1992 trip to the Philippines and named it after Bobbitt in his 1996 book "Coral Reef Animals of the Indo-Pacific."
"Basically the ability to use those massive jaws to cut the spinal cord of a fish was something that reminded me of what Lorena Bobbitt did to her husband," he told the Great Big Story. (Unlike the unfortunate man, the worm's name is usually spelt with one "t.")
Luckily for John Bobbitt, surgeons reattached his body part after nine hours of surgery. But the Bobbit worm's prey aren't so lucky.