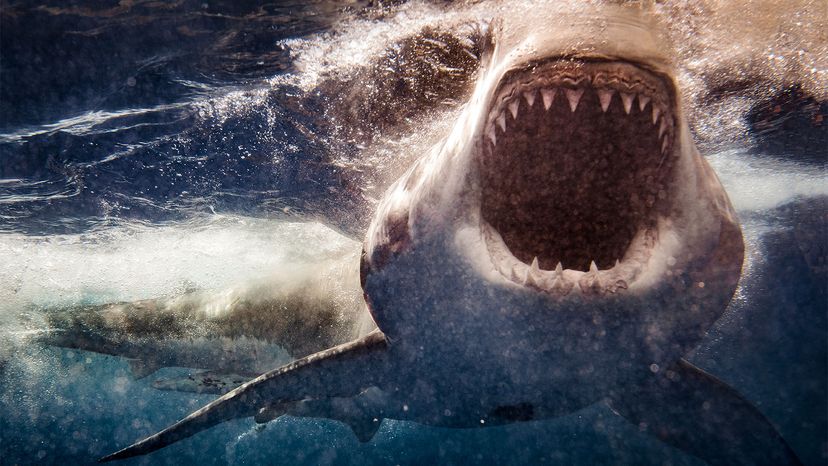 If you've seen the 1975 film "Jaws," then you might think that a little New England town called Amity Island is the most dangerous place for shark attacks. The idyllic and quaint resort town became a place of horror, as screaming filled the air and blood turned the ocean red. It seemed like it would never be safe to go back into the water. Even the boat of movie stars that saved the day in the first film couldn't stop the sharks from returning in the sequels.
While Amity Island isn't a real place, the events of the movie and book were likely based on some real-life attacks that occurred in 1916. In just 12 days, a shark killed four people and mauled seven others along the coast of New Jersey. People were in a panic; just a year earlier, The New York Times had said that sharks didn't seem to be dangerous in U.S. waters [source: McCall]. In the absence of Roy Schneider and Richard Dreyfuss, U.S. President Woodrow Wilson had to handle the crisis. Wilson held special meetings with his Cabinet and dispatched the U.S. Navy and the U.S. Coast Guard to get rid of these menaces of the sea.
The common theme in both of these stories is the element of the unexpected and the unknown. Part of why shark attacks scare us so badly is that one minute you're minding your own business, swimming along and the next minute, you've lost a leg. But we know a lot more today about where sharks live than we did in 1916, so we can give you an idea of where you might want to be a little more careful about sharks.
So before you load up the car for a beach trip, take a look at this list of places that rank high for shark attacks. That's not to say you shouldn't go. After all, shark attacks are rare, with only 137 attacks and 11 fatalities occurring worldwide in 2021 [source: ISAF]. You should probably worry more about rip tides, jellyfish and car accidents than unexpectedly meeting one of these fearsome fish. But it's definitely worth reviewing the tips to avoid a shark attack before swimming at any of these 10 locations.